Welcome to Homestead Apartments, where luxury living meets unparalleled comfort and convenience. We understand that finding the perfect rental property can be a daunting task, which is why we've put together this FAQ guide to address any questions you may have about our luxury apartments and apartment complex. Join us as we delve into the details and discover why Homestead Apartments is the place you'll want to call home.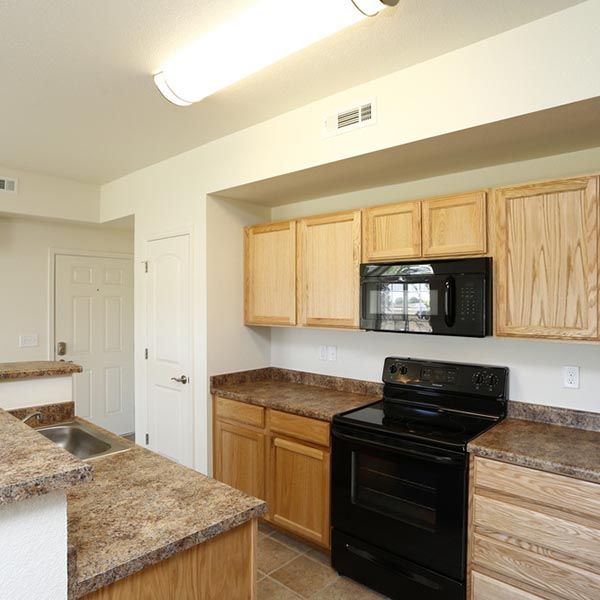 Luxurious Living Spaces That Exceed Expectations
At Homestead Apartments, we believe that luxury is not just a word, but a way of life. Our luxurious 2-bedroom apartments for rent offer plenty of living space and exquisite finishes that are sure to impress. From the open-concept living areas to the gourmet kitchens equipped with high-end appliances, every detail has been thoughtfully selected to provide you with the utmost comfort and style. Our units are perfect for relaxing, entertaining, and living life to the fullest. With our superior amenities and attentive staff, you'll experience a lifestyle like no other. Come and discover why Homestead Apartments is the perfect place to call home.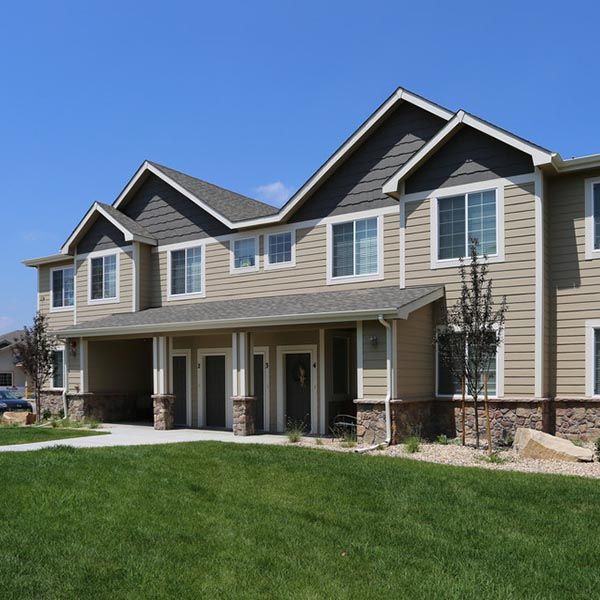 The Perfect Fit for Every Lifestyle
At our apartments for rent, we believe that everyone deserves a home that suits their lifestyle. Our 1-bedroom apartments offer the perfect solution for individuals or couples looking for a comfortable and stylish space. Each of our floor plans is designed to be both functional and aesthetically pleasing, with plenty of natural light to brighten up your day. Whether you're looking for a place to relax and unwind or a cozy retreat to call your own, our 1-bedroom apartments are the ideal home for you.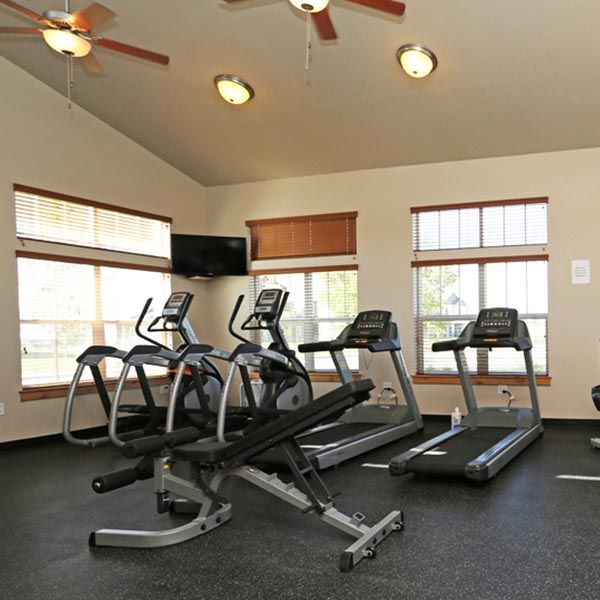 Unmatched Amenities That Elevate Your Experience
At Homestead Apartments, we strive to provide our residents with an unforgettable living experience. Our apartment complex features an incredible selection of amenities that are sure to bring convenience and enjoyment to your everyday life. Our fitness center is equipped with the latest and greatest exercise equipment, and our sparkling swimming pool and stylish clubhouse are perfect for a day of relaxation. When it comes to luxury living, we believe it should go beyond your apartment walls, and our amenities reflect that belief. Whether you're looking for a place to work out, relax, or just have a good time, you'll find it all here at Homestead Apartments.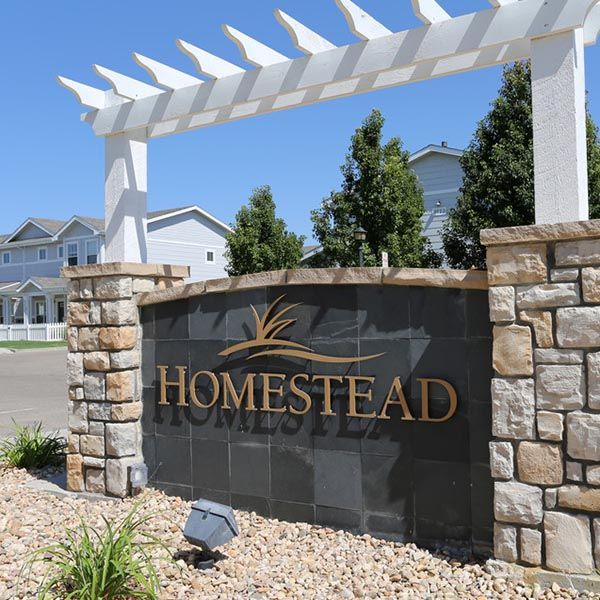 Exceptional Service and Location
At Homestead Apartments, we are committed to providing an exceptional living experience for our residents. Our on-site management team is dedicated to ensuring that all of your needs are met in a prompt and efficient manner. Our prime location gives you access to a variety of shopping, dining, and entertainment options, making it easy to explore the best of what the area has to offer. We take pride in our commitment to delivering superior service and attention to detail and look forward to welcoming you to our community.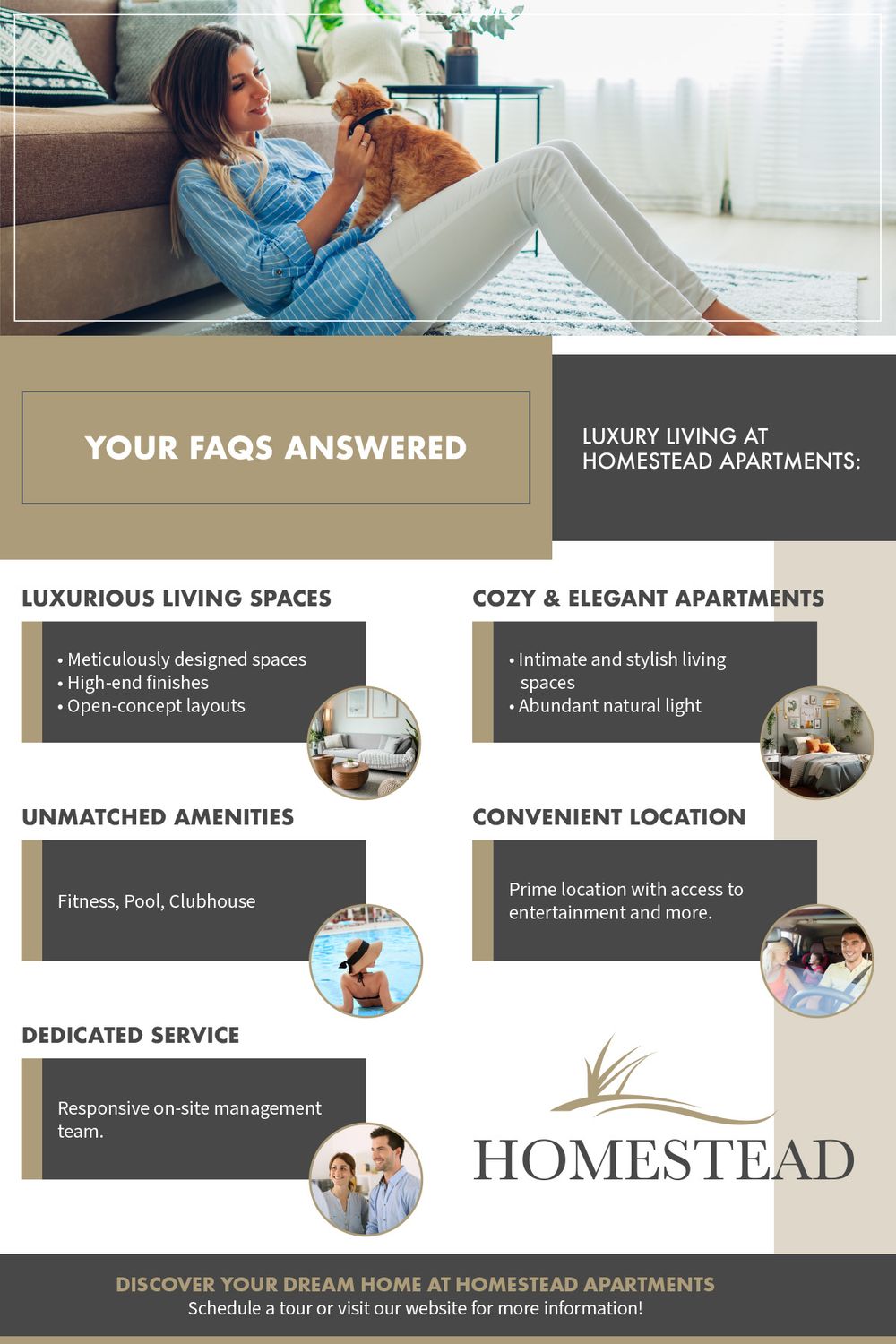 Contact Us Today to Schedule Your Tour
We hope this FAQ guide has provided you with the information you were seeking about luxury living at Homestead Apartments. If you're ready to embark on a new chapter of comfort and style, we invite you to contact us today to schedule a tour of our exquisite apartments. Your dream home awaits, and we can't wait to welcome you to the Homestead Apartments community!