At Homestead Apartments in Greeley, Colorado, we understand the importance of both luxury and affordability when it comes to finding the perfect place to live.
Our one and two-bedroom apartments are designed with comfort and cost-consciousness in mind, so you can enjoy a high-end living experience without breaking the bank. Our spacious floor plans are sure to impress — so don't hesitate to contact our office today and schedule your own walkthrough. We are passionate about providing our tenants with an unbeatable combination of luxury and affordability!
Our Available Floor Plans
We currently offer four different floor plans which are all meant to create privacy and comfort. Our current four options are: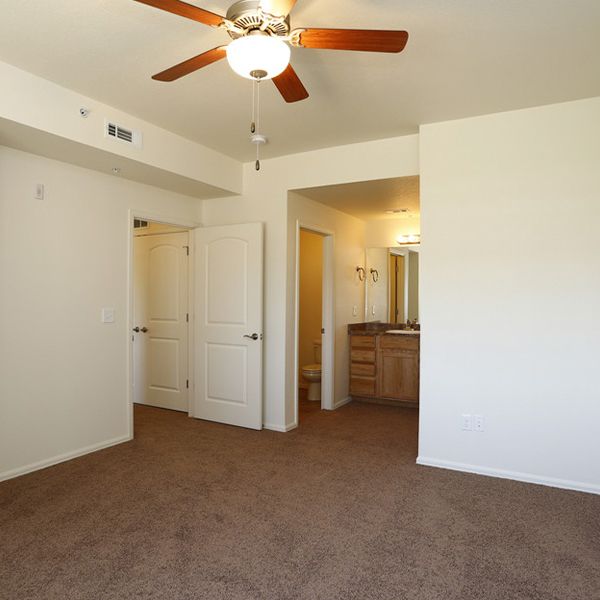 Crestone
This one-bedroom apartment is a great choice for anyone searching for a new home. It offers the perfect combination of comfort and convenience, with its luxurious living room, dining area, brand new kitchen, laundry room, and a cozy single bedroom. Enjoy all the amenities of home in this single-bedroom apartment, and make it the ideal spot for any new resident. Whether you're looking for a comfortable and convenient place to live, or just a place to call home, this one-bedroom apartment is the perfect choice.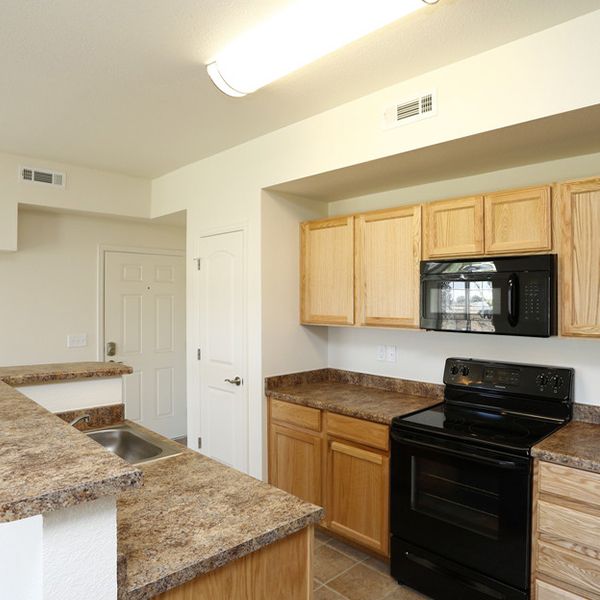 Oxford
This apartment is the perfect fit for a small family. It features a master bedroom with an attached bathroom and spacious walk-in closet, a second bedroom for guests, a well-equipped kitchen, a handy laundry room, and a bright living/dining area. All of these amenities make this rental a great choice for a family looking for a comfortable and convenient place to call home.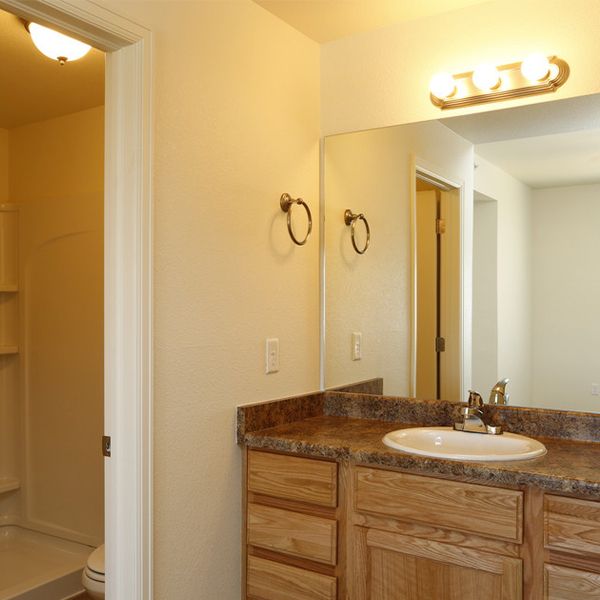 Sunlight
If you're looking for a great place to call home, this two-bedroom layout is an excellent option! The master bedroom features a large attached bathroom and a walk-in closet, perfect for all your storage needs. The kitchen and dining room are spacious and come with a pantry area for extra convenience. Relax in the living room, or use the second bedroom and bathroom for extra guests. You'll also appreciate the convenience of having washer and dryer hookups in the laundry room. This two-bedroom layout is an ideal choice for any resident!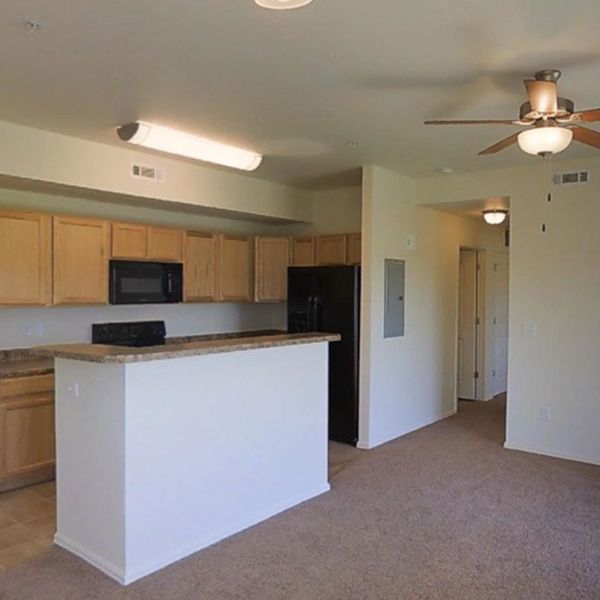 Antero
The Antero is the perfect place to call home in Greeley! With two large bedrooms, plenty of storage space, and a spacious master bedroom with a walk-in closet and attached full bathroom, you won't have to worry about where to put your belongings. The kitchen and dining area are generously sized, allowing you to cook delicious meals for you and your family. And the living room, second bathroom, and laundry rooms provide all the comforts and conveniences you need to live happily in Greeley.
Homestead Community
Homestead Apartments offers residents a variety of amenities to make their homes a comfortable and enjoyable place to live. Our community includes a fitness room, outdoor pool, clubhouse, and a park with a playground. Our fitness room is equipped with the latest exercise equipment and provides a great place to stay fit and healthy. Our outdoor pool is perfect for a refreshing dip on hot summer days. The clubhouse is the perfect place to gather with friends and family. And the park with a playground is perfect for kids to run around and have fun. We are proud to offer our residents these wonderful amenities and more!
At Homestead Apartments we want our residents to feel at home.
We have many amenities in our community as well as plenty of open space. Whether you are a college student or a small family, we have the perfect place for you. Our area always has something to do, so contact us now to get started!